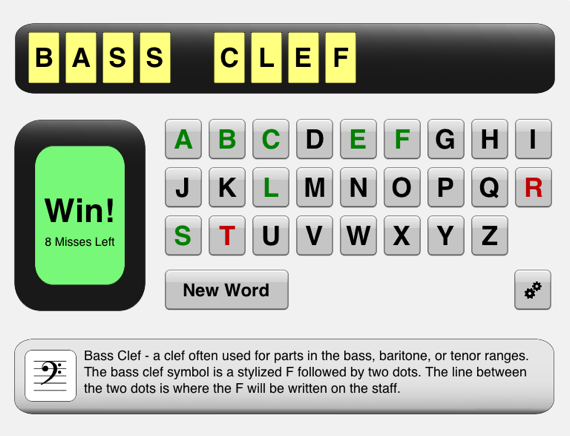 Rescue Mission Software is excited to announce the release of Mike Ellard's Hangman Challenge! Please click the following link to see it in the iTunes store.
Hangman Challenge is a simple hangman game that will run on an iPhone, iPod Touch, or iPad.
This is an all-ages game. Nobody gets hanged and no violence is depicted. With this said, some of the words are really tough. So whatever age you are, prepare yourself for a challenge!
For more information, please see the following pages: